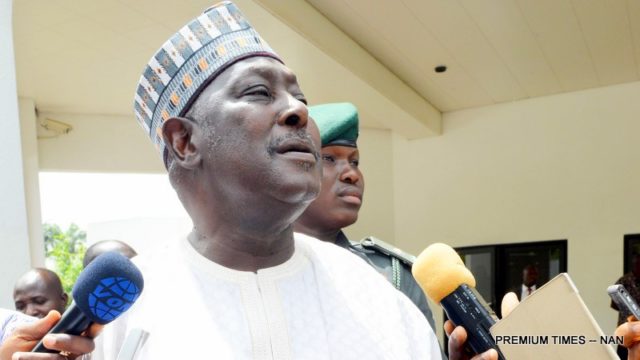 The chairman, Adamawa united for change has slammed the disgraced former SGF, Lawal for calling on Gov. Umar Jibrilla Bindow to concede defeat at the middle of the game, Dasin condemn in its entirety the statement credited to the disgraced former SGF, Lawal, describing Lawal as an apprentice politicians that took offence with Bindow, thinking the governor is behind the Efcc arraigning Babachir Lawal in court.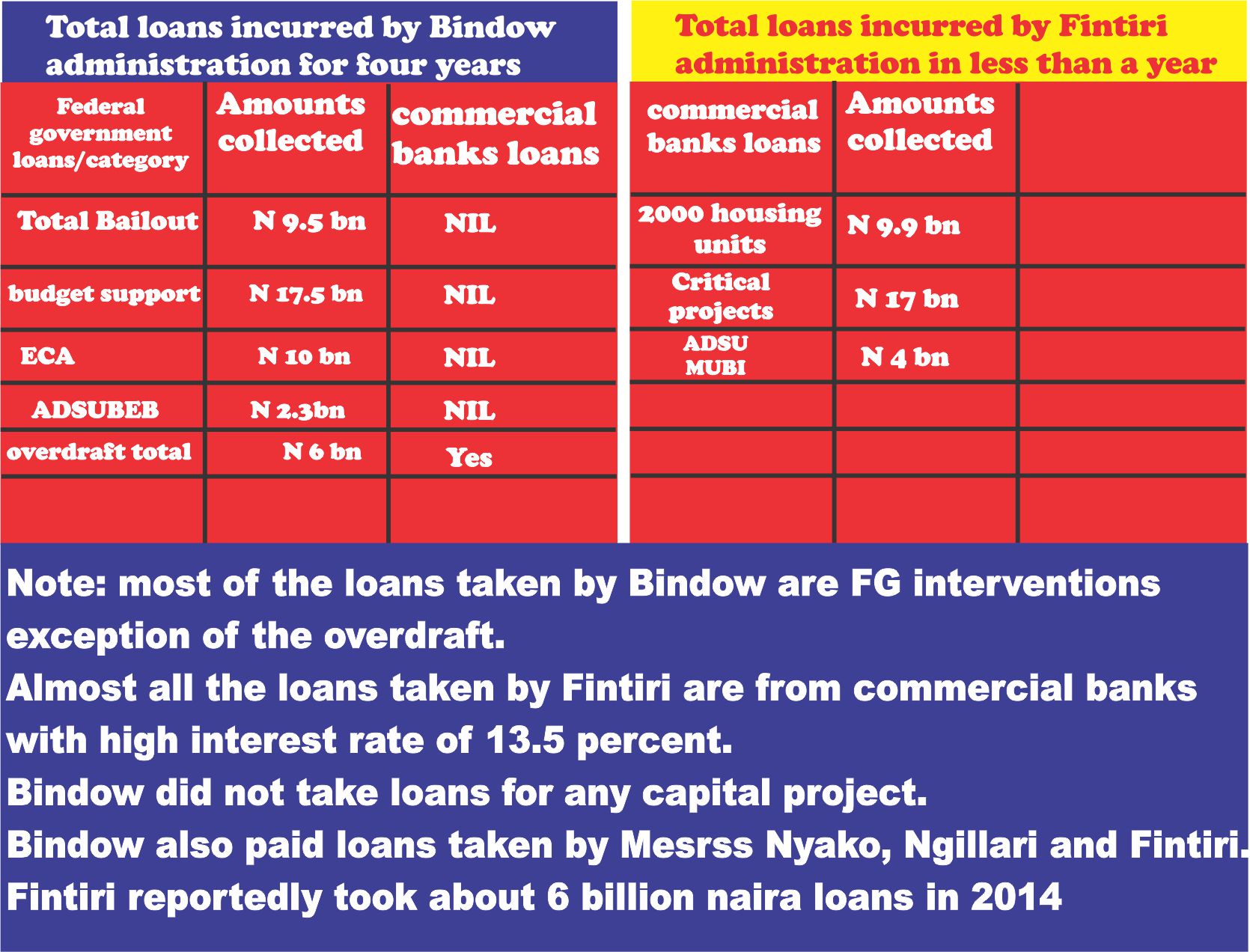 "ordinary we don't want to joined issue with someone that was booted out of office for openly diverting money meant for Idp's in the northeast, we want to set the record straight,  we witness how the disgraced former SGF, lawal was going openly campaigning for the PDP and how he openly boost that ASO rock is not in support of Bindow returning for second term, we want to tell the whole media house in Adamawa State and Nigeria that the disgraced former SGF, Lawal is not among Adamawa elders and his behaviour can be liken to a toddler  that is filled with happiness on citing biscuit in the hand of his father".
Also reacting the Adamawa state Organizing Secretary of the ruling All Progressives Congress (APC), Hon. Ahmed Lawal, has called on the National Working Committee of the party to immediately issue a letter of suspension to the  disgraced former Secretary to the Government of  Federation, Mr. Babachir David Lawal for his anti party in the state. Hon. Lawal made the called in his reaction to the alleged press conference held by Mr. Babachir calling on the incumbent Governor of the state, Senator Mohammed Umar Jibrilla, to hand over power to the opposition candidate of the People's Democratic Party (PDP), in the recent governorship election that was declared inconclusive in the state.
He noted with displeasure that "how can a loyal party member will advised a sitting governor to concede defeat to an opposition candidate in an election that was declared inconclusive, if not for his magnanimous self-cantered attitude," he said therefore, he advised the National working commitee of the party to suspend Mr. Babachir from the party for his anti party activities as they did to the Governors of Ogun and Imo state Chief Rochas Okorocha and Ibinkule Amosun to serve as deterrent to others who are nurturing the same idea in the future.
The Organizing Secretary lamented that it was because of the anti party done by people like the disgraced former SGF, Lawal and co that led to the party lost in both Presidential and National Assemblies election in the state. Thus, he charged the good people of Adamawa state to disregard the infantile outburst from the disgraced former SGF lawal, as he will soon fall out the opposition party that he is currently in romance with, we are rallying round Governor Mohammed Umar Jibrilla because he is the only person that can take the state to a greater high.