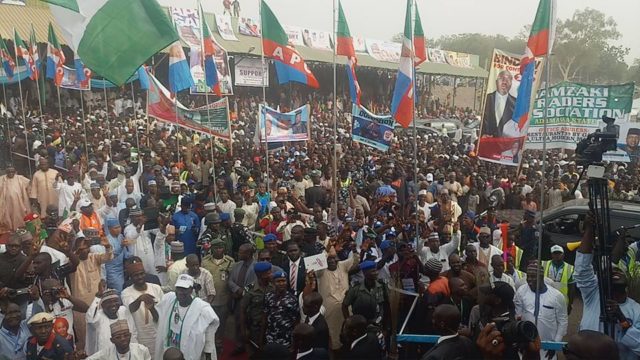 The Adamawa APC Youths Vanguard has endorsed the candidature of Alhaji Ahmed Lawal who is the state organising secretary for position of National Secretary of the party. Mr Jeremiah Dogo, State Coordinator of the group made the declaration on Tuesday while briefing newsmen in Yola.
Dogo described Lawal as the candidate suitable for the position, due to his wealthy of experience in party leadership and loyalty. He added that Lawal, who has acquired rich experience in party leadership from time immemorial, has the quality of holding the position of national secretary of the APC.

He stressed the need to include vibrant youths in strategic position of leadership, adding that such would nurture the youths to efficiency in future leadership tasks.
Dogo also said that the consideration of youths in such positions would make them have a sense of belonging within the corridor of power. He appealed to the APC in the North-east to consider merit and loyalty against other factors in electing their representatives at the national level.
"We wish to declare that the aspiration of Ahmed Lawal for the position of the national secretary of our party is in the best interest of the Nigerian youths.
" With the emergence of Ahmed Lawal as the national secretary of APC. The APC youths will feel belonged and carried along. "We appeal to our governors, party stakeholders and the APC in the North East to consider merit and loyalty in choosing our representatives at the national level.
A" We the members of Adamawa APC Youths Vanguard have therefore, endorsed Ahmed Lawal for the position with assurance that he will assist in strengthening APC in the region,' Dogo declared.