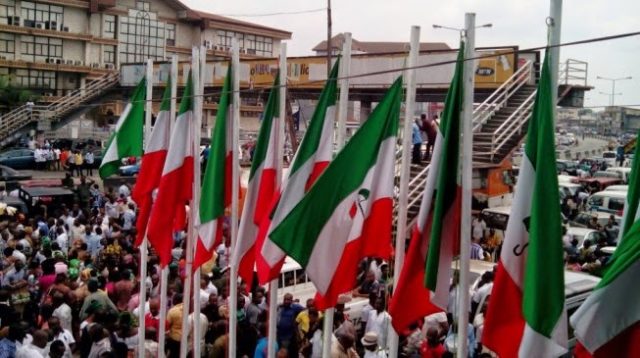 Former secretary, Justice Frontiers, Mapida Ikwurunyi has called on the state chairman of the People's Democratic Party (PDP) in Adamawa State, A.T Shehu to immediately tender unreserved apology to the immediate past governor of Adamawa state, Senator Bindow and Lamido Adamawa, Dr. Mohammadu Barkindo Aliyu Mustapha for wrong accusation and hauling insults on them.
Ikwurunyi told news men that it is unfortunate that A.T Shehu could have forgotten all the insults he hauls on Senator Bindow all this while.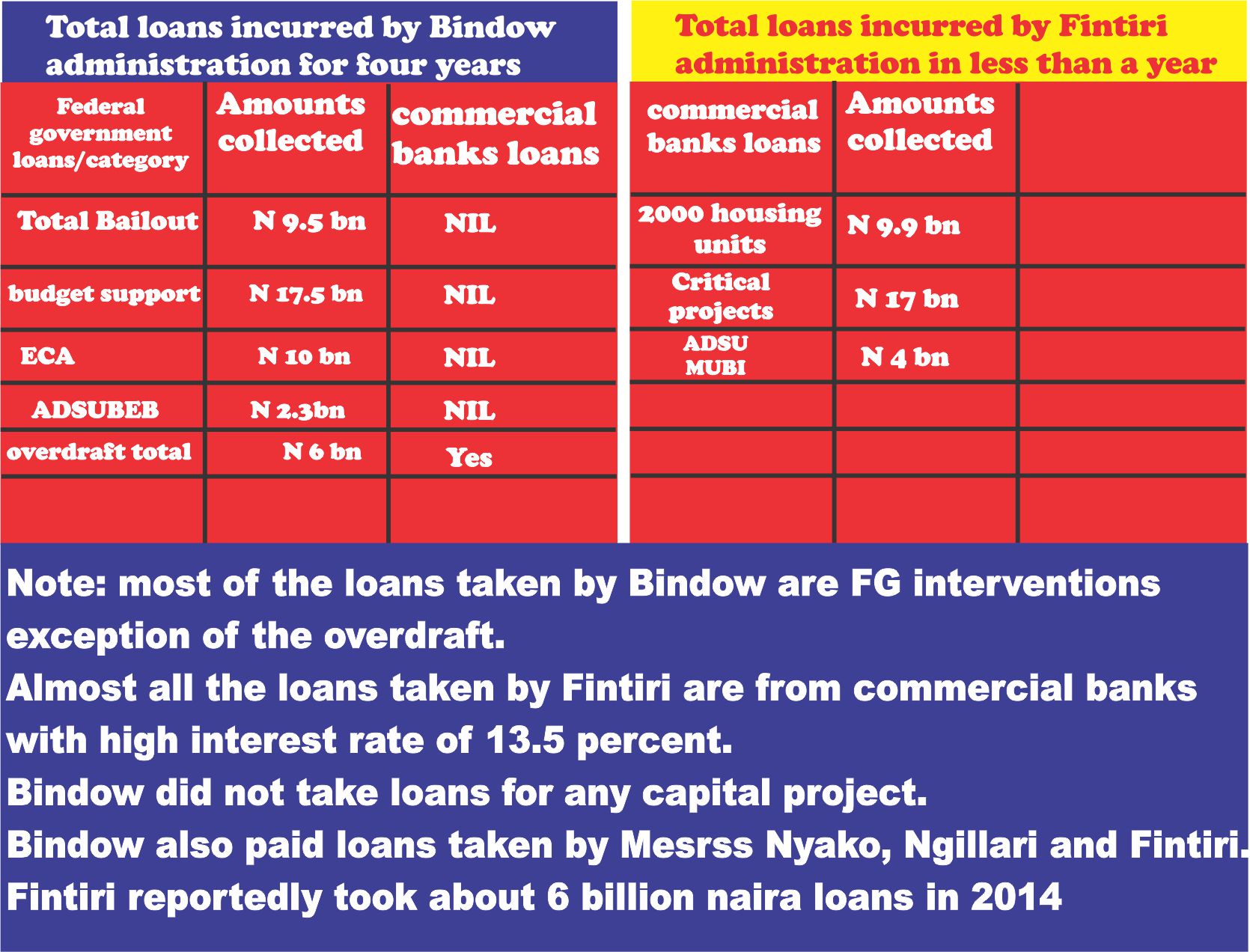 "We read with dismay the letter that surfaced on social media where the state PDP chairman of adamawa state wrote to the DSS alleging that a Journalist Tom Gariba should be invited for questioning on trying to fan ember of disunity in the heat of Boko haram in the northeast.
"Shehu has forgotten that there was insurgency under Senator Bindow when he publicly made unguarded statements against Bindow of running government of family and friends, Shehu has also forgotten that he also accused the revered monarch of Adamawa, Lamido Dr. Mohammadu Barkindo Aliyu Mustapha of trying to influenced the case of INEC VS MRDD, where he claimed he saw Justice Waziri handling the case close the palace of the Emir which was published by the PUNCH Newspaper.
"What could have ember disunity more all these insults the Adamawa state PDP chairman hauls at Bindow and the Lamido? Has Shehu forgotten that we warned him to stop denigrating the office of the governor, so that one day if he becomes governor he will also be respected? Why is he crying wolf writing letter to the DSS about Tom Garba? Is PDP the governor of Adamawa State Now?
Tom Garba wrote on an Individual which is the current governor of Adamawa state, why is Shehu crying more than the governor himself the story affect? Tom Garba's life is been threaten by a chieftain of the PDP in Adamawa, it is Maduwa Steven that should be question by the DSS not Tom Garba as alleged by the misguided letter written by the party chairman in Adamawa state to the DSS. We are giving Shehu 72 hours to publicly apologise to Senator Bindow and Lamido of Adamawa and withdraw the ill advice letter to the DSS against Tom Garba or we occupy the party secretariat in Adamawa.
"As a man using the title "barrister" we expect A.T Shehu to take into cognisance of section 22 which gives powers to press to hold government accountable to the people, he has also forgotten section 39 which state that: "Every person shall be entitled to freedom of expression, including freedom to hold opinions and to receive and impart ideas and information without interference".
"Freedom of speech is a founding principle of our civic and democratic tradition which predates our independence. It is a constitutional legacy that has made Nigeria one of the most vibrant polities such that, even in the throes of crushing colonial domination or military dictatorship, Nigerians and their media are culturally attuned to speaking out against stimuli that promote impunity or limit the rights of the citizenry".
"If Shehu fails to tender apology to Senator Bindow within the stipulated time and withdraw the misguided letter he wrote to the DSS against Tom Garba, we shall write to Legal Practitioners Privileges Committee (LPPC) of the Nigeria Bar Association to debar A.T shehu for making mockery of the legal knowledge he acquired in the law school".
"Has he forgotten that Adamawa state was under Boko haram when he was insulting Bindow? or Adamawa was in the southwest when Bindow was the governor of the state? Now that his party has taken over governance, he suddenly remembered that Adamawa is ravage by Boko Haram and as such statements capable of fanning disunity should not be made against the governor of his party?".