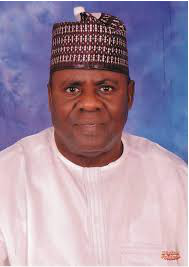 Irked by the fake news that engulfed the social media penultimate week that Gov. Bindow and his Deputy, Engr. Martins Babale are in battle royale over election campaign, the Deputy Governor of Adamawa State, Engr. Martins Babale, has placed a curse on purveyor of fake news on social media in Adamawa State.
The Deputy since denied the fake news of defection and rift between him and his Principal as the figment of the imagination of the author of such fake news and it is glaring that it is an imaginary story.
According to Mr. Babale, those to be affected by the curse are sponsors of fake news are the members of the opposition that wish to cause disaffection between him and his Principal.
The Deputy Governor noted that the curse was also binding on persons planning to engage in fake news within Adamawa State.
More details soon