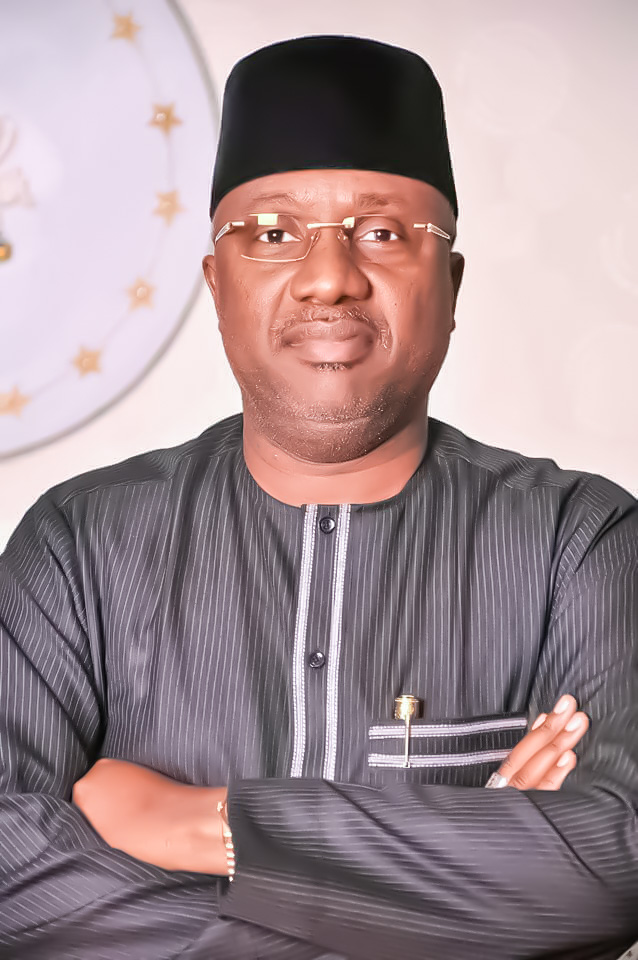 Apparently referring to fake news on social media report claiming that the  Governor threaten to dethrone Emir of Mubi, if the monarch fails to mobilize voters for Binta Masi come Saturday , the Governor in a statement, signed by his special assistant on Media, Macualey Hunohashi denies the fake news in the social media that he plan to sack the Emir, the Governor aide describe the author of the fake news as an infantile Journalist, who writes fictional stories to please his pay master.

"My attention has been drawn to the fake news on social media alleging that, the Governor of Adamawa State, Sen. Mohammed Umar Jibrilla, has threatened to dethrone the Emir of Mubi, HRH Alhaji Isa Ahmadu, if he fails to support Binta Masi of the APC come Saturday.
I find this concocted work of fiction not only disturbing and misleading but malicious and the display of beer parlour Journalism, with the tendency to cause disaffection and ill feeling among the peace loving citizens of Adamawa State.
For those who might not have known, I was elected through popular vote, with overwhelming victory in 2015, having survived two primary elections, after serving one term at the Nigerian Senate.
The electorate of Adamawa State gave me their mandate which I have kept in line with the social contract signed with them, and have translated that mandate with an uncommon development drive never witnessed in the history of our state.
This has fostered greater ties with the people who always welcome my
Presence with frenzied relish and enthusiasm.
For those who would want to know, as the holder of the traditional title of Sardauna  Mubi, my first point of call any time I visit my ancestral home of Mubi, is the Emir's palace.
I have great respect for a traditional institution, community leader and father and would find it preposterous to issue any kind of threat to such a highly revered monarch.
Rather than resort to casting aspersions, mudslinging and concocted lies which is seen as the imagination of the author of this fake news, I urge purveyor of this fake news to desist by showing maturity in their conduct.
I strongly believe that my developmental strides will speak for me as the people's candidate and they will vote wisely.