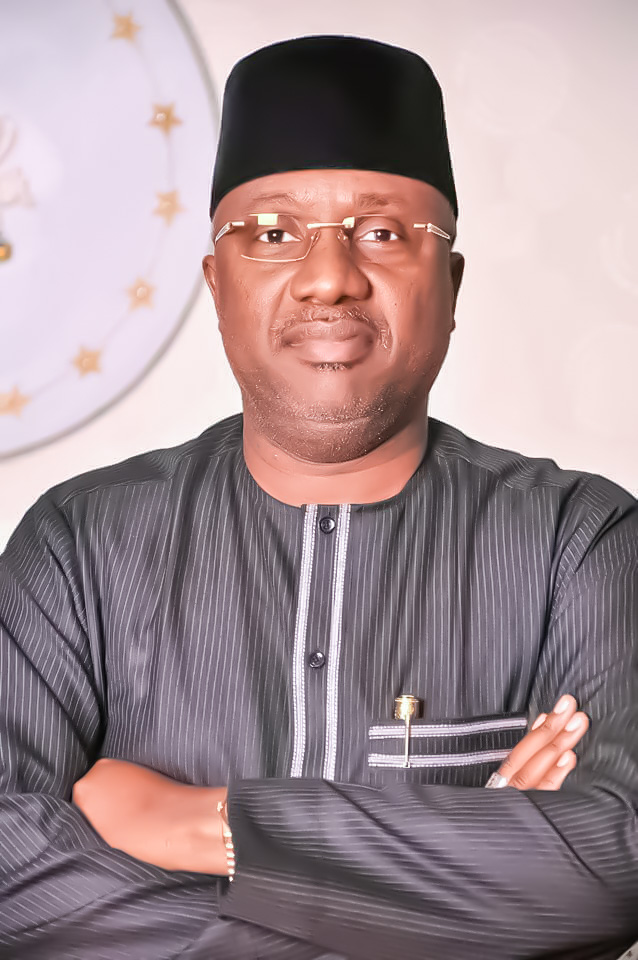 Gov. Umaru Jibrilla of Adamawa State urges Adamawa electorates to come out enmass to re elect President Buhari on Saturday, the Governor noted that with the feat so far made by the s APC under President Buhari led-government, and the party would remain in power in Nigeria beyond 2019.
He expressed optimism that President Buhari would win with landslide victory, considering the support that the President is receiving from Nigerians day and night.
"Following the Federal Government's declaration of February 22nd (friday)as public holiday, to enable voters travels for the elections, the governor of Adamawa State, Sen. Mohammed Umar Jibrilla, has assured citizens of  their safety while urging them to come out in their numbers to cast their votes for President Muhammadu Buhari and other candidates of the ruling All Progressives Congress.
A statement by the governor's Special Assistant on Media and Publicity, Macauley Hunohashi, says this became necessary because of the pragmatic steps the ruling APC is taking to address previous government's 16 years of backwardness, underdevelopment and lack of vision.
"For us in the north east", the governor say, "we have every reason to re-elect President Buhari, because we were under constant attack and occupation by Boko Haram, with about seven local governments of Adamawa State taken over by the dreaded insurgents.
Today, the good news is that, relative peace and freedom with a convivial atmosphere for worshipers, free movement across borders and interaction".
"We shall also remain grateful for the various road network that would link our dear state with other parts of the country: Numan/Jalingo road, Numan/Gombe road, Toungo/Jada/Ganye/Mayo Belwa road, Jimeta/Mubi/Maiduguri road, all concieved and awarded by  President Muhammadu Buhari led administration in the last three and half years.
We should reciprocate with our votes as a demonstration of our appreciation", the statement further noted.
Sen Jibrilla stated that, put together, previous administration s have not achieved one tenth of what he has done in the last three and half years.
"When the good people of Adamawa State elected me in 2015, there was general state of despondency because seven months' salary arrears were being owed the state civil servants, infrastructure had collapsed, and basic facilities had decayed, coupled with lack of vision and absence of political will for development and poor commitment. But, today, the story is different as we have paid all the salaries that we inherited, rehabilitated and constructed new classroom blocks in most of our pioneer secondary schools in Numan, Demsa, Ganye, Hong and Yola, we have provided facilities after declaring a state of emergency in the education sector.
Our major hospitals in the state are wearing new looks and we have constructed close to 400 new township roads with modern drainage system and street light, we have also intervened in the agricultural sector with the purchase of over 150  tractors, being the first of its kind, ever, since the creation of Adamawa state", he noted.
While assuring citizens of their safety before, during and after the polls, the governor urged eligible voters, on their part, to shun vote-buying tendencies and needless election violence with emphasis that, "president Buhari is our in-law, a nationalist and patriot with no known history of corruption allegation against him and that is why I  urge all of you to vote wisely to avoid crying over spilled milk".