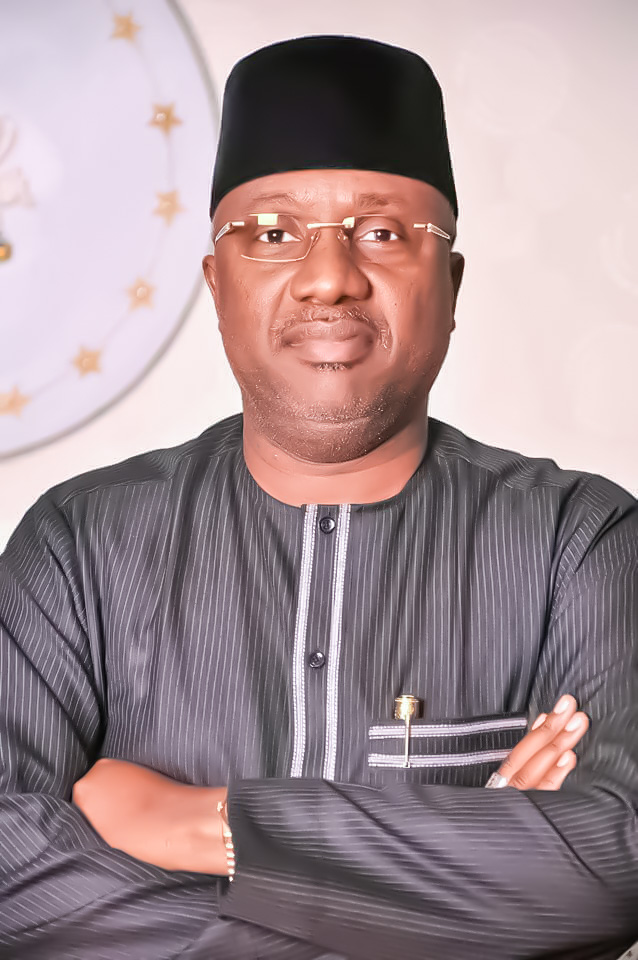 Senator Muhammed Umaru Jibrilla Bindow has called on all Adamawa workers to be calm, patient and to persevere for the delay in the payment of April salary of workers in the state. In his words, "I have never owed workers their salaries and I won't start now barely 2 months to the expiration of my first tenure in office".

The call was made in a statement signed by his Special Assistant on Press and Media Affairs, Martins Dickson. Bindow says all efforts are been made to make the officials of the Bank where the state account is domiciled to see reason and grant the usual overdraft to pay salaries.
This is not the first time the state is requesting for overdraft, we met a tradition of taking overdraft to augment the shortfall in the state's federal allocation by previous administrations to pay salaries and continued same since 2015 up till date and that is why we did not owe workers a single month salaries.
For some people to instigate the bank and prevail on it with threats not to grant the state Government overdraft at this time is most unfortunate. Considering the fact that some of these workers are fasting and will need to take care of family and other relations, even those not fasting have dire needs to meet.
We've been able to meet workers obligations since assuming office even when the allocations were at its barest minimum. It is common knowledge that the economic situation in the country has affected the amount of allocation to states from the federation account, and this did not start now, the grant of overdrafts has helped us weather the storm.
It is likely that some persons are out to blackmail my administration and dent our good records but I want everyone to know that Adamawa State comes first and should remain so as workers form an integral part of the success story of all that we achieved. We are still engaging critical stakeholders and by the grace of God we will resolve the situation soon.
"The need for calm, patience and perseverance became necessary in the midst of this avoidable and unfortunate situation we found ourselves as a state and a people because no one planned for this sudden circumstance". May I reiterate that as Governor, I remain resolute to doing the right thing until my last minute in office, Bindow added.