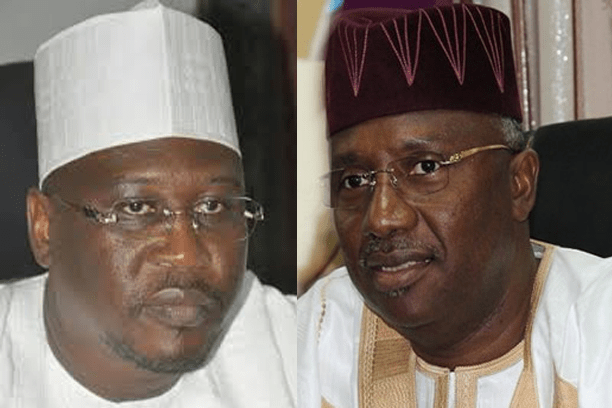 The newly-installed lights by the immediate past administration of Senator Jibrilla Bindow have been abandoned by the Fintiri led Administration despite making security as his campaign cardinal point, despite spending about 18 days in office as governor of the state.
At the time of its flag off, the light up projects was hailed by many Adamawa citizens as a good concept and was expected to be a continuation and improvement of previous effort by the past administration headed by Senator Jibrilla Bindow, to provide street lights in the state.

To some observers, Bindow's administration's effort in that regard was anything but excellent, and even in terms of coverage, since the inception of Fintiri's Administration many streets in Yola metropolis remain in darkness. Speaking to our correspondent some residents of Yola frowns at the attitude of the state government towards ignoring many streets of Yola to continue in darkness.
Mr. Abdulahi Usman told this news medium that "we thought if Fintiri's government comes on board he will continue to lighten the streets of Yola as it was under Senator Bindow's administration, but opposite is the case as the popular Jimeta-Yola road is completely in darkness now, Kashim Ibrahim way and Mustapha Mohammed way is not left out in the darkness by Fintiri led state government.
Also speaking, Mr. Luka Ibrahim express dismay over the darkness in most streets of Yola under Fintiri's government, "the governor promised that we sleep with our eyes close, but with what we are seeing is farther than the promise he made, for instance why the governor promised to tackle Shila Boys operation in the streets of Adamawa, he has forgotten that no positive results that will be achieved in securing Adamawa without the streets of Yola having lights as it was before he came".
"For a project that was launched with fanfare four years earlier, the malfunctioning witnessed at the Yola-jimeta road and many other roads may come as a surprise to some people that expect much from the new government of Fintiri that came in with high expectation from all of us in Adamawa".
Investigations show that, at night, in many parts of Yola, streetlights in major roads across the state, at times, fail to glow, and where they work, there's no guarantee they could function seamlessly till the following morning. In some cases, the street lights within the same area, don't function at the same time.
That's the scenario that many streetlights in Adamawa present at night. In terms of performance, there's no consistency and uniformity. Amos, who runs a cab business in Yola, told The Finder that "the street lights work in some areas and don't work in some areas." The Finder's investigations show that many street lights poles in the state, which include new and previously installed by the Bindow administration, don't function well at night due to lack of maintenance by Fintiri led administration.
Some of the bulbs are dead, some parts are missing, and poles are unkempt, while some electric poles don't function at all. As a result of the poor performance and state of facilities, many areas are poorly lit or not illuminated.
"It is good to have street lights to illuminate urban spaces and promote security resilience, but I do not think it is necessary to develop a project around street lighting. Doing such will continue to strengthen the appellation of our city as "City of Third World Country". Streets lighting is an integral part of road infrastructure delivery in any city.
However, years of inability to provide this crucial road equipment have made the launching of streets lighting, a well celebrated project for the city of Yola under Senator Bindow's administration," he said.