Disengaged-workers of Adamawa state government, today, staged a protest and same time engaged in open prayers in Yola to demand the payment of their entitlements of six months from Gov. Fintiri of Adamawa state.
The protesters numbering 200 and comprising aged men and women, stormed Lelewal, motels premises for over four hours on Wednesday, singing solidarity songs and chanting; "Fintiri pay us our entitlement", "We are hungry", "Pay us our money", "Adamawa is owing us", "We are suffering", "some of our people are dead because of no money", "Fintiri has been making us to suffer for the past six months", "give us our right", "help us Nigerians" and "many of us are sick".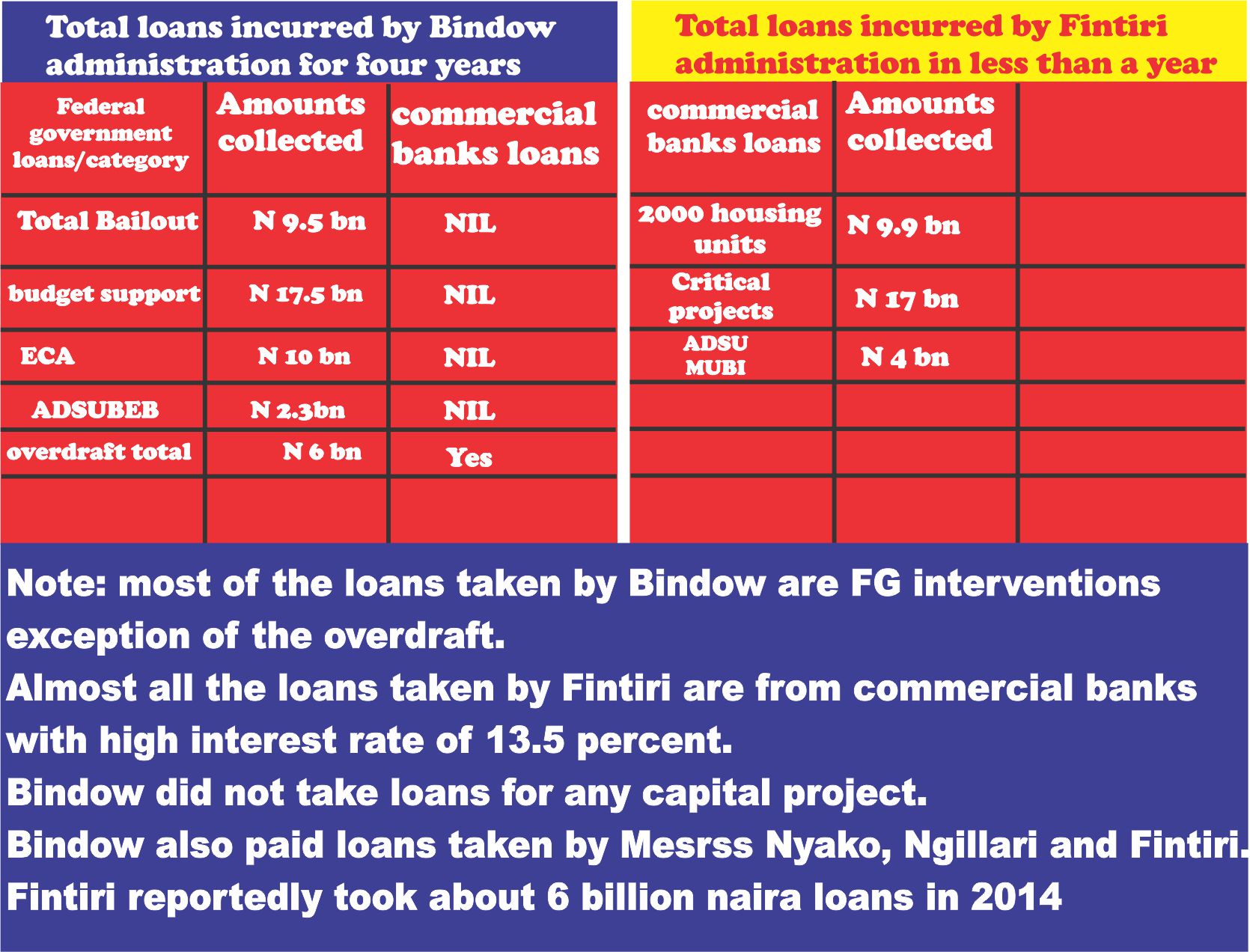 The aggrieved protesters also carried placards with inscriptions which included; "Fintiri pay us our benefits"
Motorists and pedestrians slowed as they moved out of the venue where they held prayers for several hours pleading to God to intervene in their predicament, residents of Yola and by standers were struggling to catch a glimpse of the ugly scene, upon which the state officials shut their ears to their plea.
Two officials who came forward to attend to the protesters, refused to speak with our reporter.
The protesters claimed that their employment was terminated for no reason six months ago and they were not given any form of entitlement or allowance till date.
One Mrs Maryiam Saleh, who suffers Kidney failure, said she would be able to treat herself if their entitlements were all paid.
"I worked with Adamawa state government since 2018. If not for God I would have been among those that are dead because I am a kidney failure patient and have no money for treatments because Fintiri is holding back our money. They have refused to pay us; the officials of the state government is feeding well and I cannot buy my drugs.
Many of us cannot pay our children school fees, we cannot pay rent, we cannot even go to the market and buy what to eat; we are suffering and our predicament does not affect or concern them at all; they don't care.
"When Fintiri was campaigning for our welfare we supported him against the man that gave us employments, but now that they are to pay us, they pushed us away and they are there in their air conditioned offices. Many of our colleagues are dead, both young and old, due to lack of funds.
"I am suffering, I have been battling with chronic kidney disease, I have been told to go and look for a donor, but I don't have the money to look for a donor; I am using this opportunity to appeal to their conscience, they should fear God and bring an end to our suffering," she said.
Another protester, Mr. Daniel Joshua, said he worked the state polytechnic since 2018.
He said their employment was terminated for no reason, adding their entitlements were yet to be paid.
He said the estimated amount for all of them to be paid should be about N1.7 Billon, which covers several packages and allowances.
"We have the backing of the Labour law and that of the Labour union in the country, because we were disengaged unexpectedly," he said.