The group under auspices of Adamawa North Concern Youths has advised Gov. Ahmadu Umaru Fintiri to rescind his ill conceive plan to relocate the State College of Health Technology from Mubi to Michika, as the security of their children is not guarantee in Michika.
Speaking in an interview with the Finder Newspaper Correspondent in Yola, the Chairman of the group, Mr. Kwaji Ambrose, said currently security is not guarantee in Michika for the relocation of the college to Michika.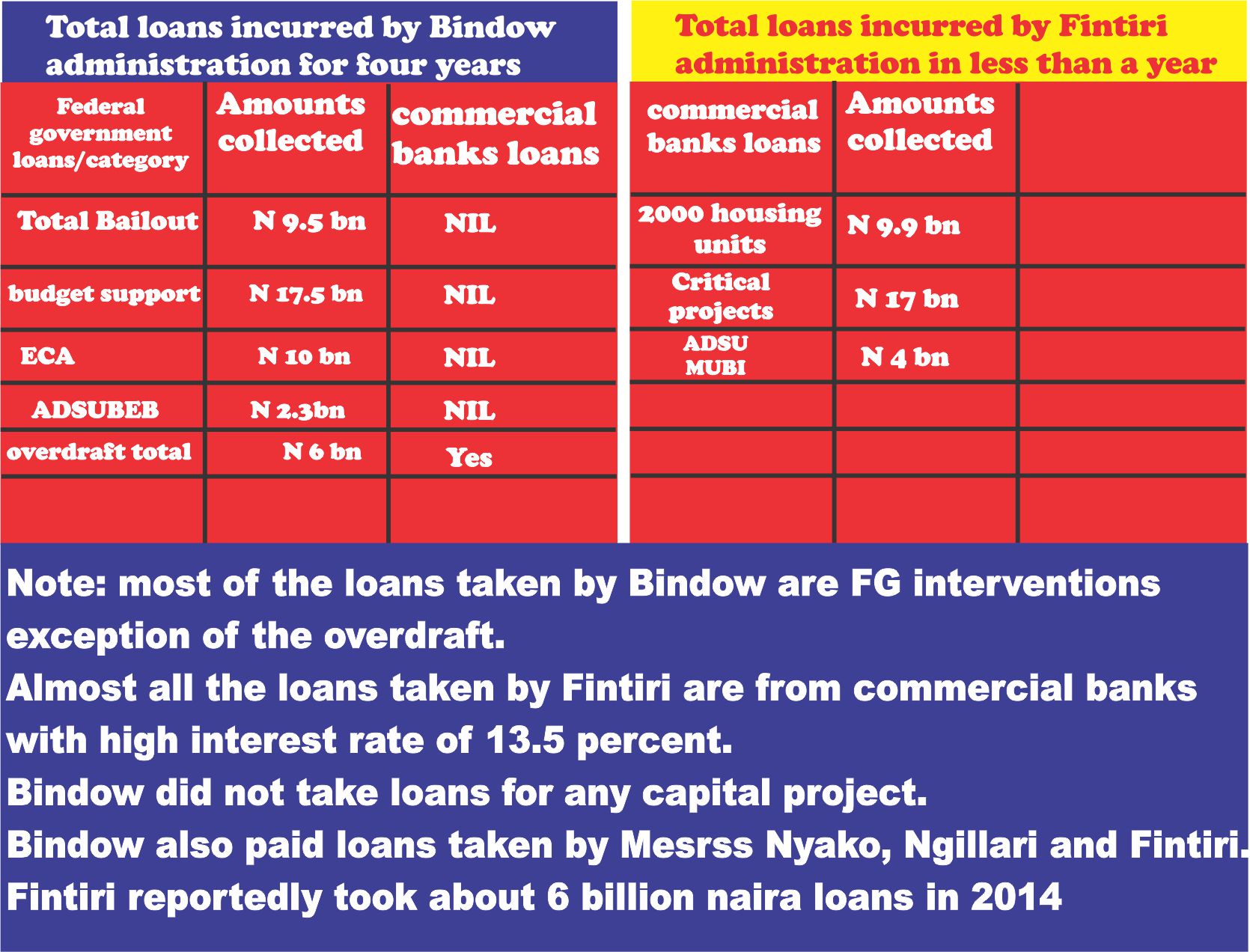 He noted that apart from the security situation of the area, there is no infrastructure in place to accommodate students and lecturers in Michika.
"Right now the old college cannot contain even one department of the college, that there is no staff accommodation, student's hostels, enough lectures room as well as equipments require to run the college there, the little infrastructures that were there before have been destroyed by Boko Haram".
"My advice to Governor Fintiri is to rescind his decision of relocating the college back to Michika because it is a backward step for the state." "Currently, Michika college cannot contain even one department and there is not staff accommodation, hostels, lecture rooms, arts of equipment require to run the college there as the little physical infrastructure that were there before have been destroyed by Boko Haram."
"Moreover, it is known fact that now, security is not guaranteed in Michika because of the activities of the insurgency bedevilling the area, I expect Fintiri to learn from what happened in Chibok, when the Good luck led administration wrote to the then governor that the security of the students is not guarantee in Chibok and that they should be relocated to Maiduguri, but the governor was adamant till Boko haram struck and abducted the school girls from hostel.  So my candid advice to Governor Fintiri is to discard the idea," he suggested.
speaking in an interview with Mr. Ezekiel Yohanna, a resident of Mubi North Local Government, he described the Governor's decision as a waste of resources considering the development of the college in Mubi now.
He said that currently, College of Health and Technology Mubi is the best College of Health in the whole Northern Nigeria because of its infrastructures, staff, programs and equipments. He wondered how Fintiri is contemplating to waste these resources now that the state economic is in shamble.
"So my advice to Governor Ahmadu Umaru Fintiri is to channel the money he will use in expanding the college in Michika in building and securing the institutions on another developmental projects for the state, what will Fintiri tell the parent of these students  if Boko haram abduct anyone of the students if the school is relocated to Michika?" he queried.