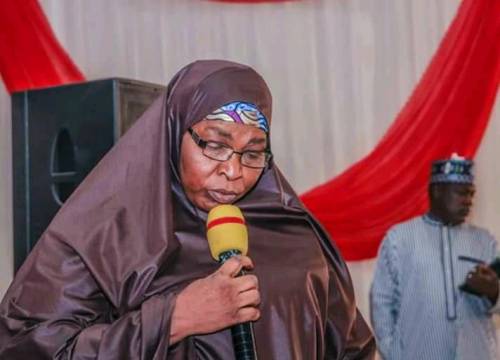 Fadimatu Alfa, Acting Chairperson of Adamawa State Universal Basic Education Board, has been found to have wrongly awarded N16, 138,500 contracts to her company.
Investigation revealed that Alfa used her position as chairperson to award the contract to her own company, F.A Catering Services, in contravention of procedure.

The documents revealed that the N16,138,500 was part of Federal Government's counterpart funds for Teachers Professional Development.
The said TPD money was syphoned through her company when she provided lunch for teachers attending a workshop in Yola.
On November, 28, 2019, Alfa's first child, Sadam Idris, signed an application letter to ADSUBEB proposing to provide lunch for teachers during training on behalf of F.A Catering Services.
Furthermore, the chairperson was alleged to have without recourse to the procurement law, which requires tenders board to consider and approve contracts; unilaterally approved and awarded the contract to F.A Catering Services.
One week later, precisely on December 5, 2019, she signed the contract document and forwarded same to F.A Catering Services headed by her son.
In a rapid turn of events, on December 10, 2019, Alfa approved the release of N16,695 000 to service a Local Purchase Order No.0153 raised on December 12, 2019 in favour of F.A Catering Services.
Alfa is also accused of highhandedness, running the board as her personal enterprise.
The Adamawa State procurement law prohibits government officials or procurement entities from bidding for project or services either personally or through companies in which they have vested interests.
The law equally rejects the practice of single shopping without prior approval or obtaining a waiver to that effect from the Bureau of Public Procurement.
It also prescribes a jail term of five years in case of breach of the law.
When contacted, Alfa accepted ownership of F.A Catering Services but denied any wrong doing.
She said, "Yes, it is my restaurant, I have been operating F.A Catering Services for over six years with experience of providing services for organisations like the UNICEF."