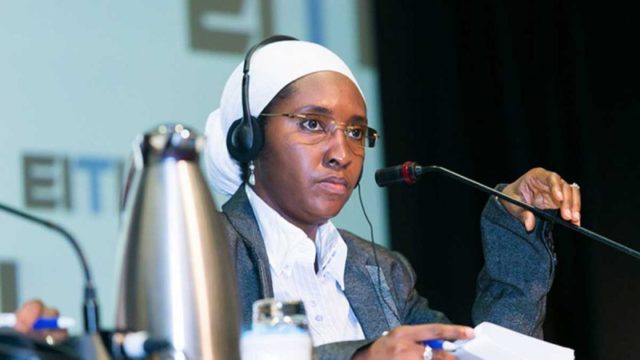 The claim by the governor of Adamawa state, Umaru Ahmadu Fintiri that he has been paying about one billion naira monthly since he assumed office as a result of bailout loans collected by his predecessor, Sen. Jibrilla Bindow is false, an investigation by THE FINDER has shown.
Also untrue, our findings show, is Mr. Fintiri's claim that that the state lack funds due to the repayment of about a billion naira loan monthly since he assumed office.

In his controversial statement, Fintiri claimed that his administration inherited about 115 billion naira loan and had to cough out about one billion naira monthly to repay the bailout loans collected by Bindow.
But THE FINDER can report authoritatively today that Mr. Fintiri was economical with the truth as far as this particular payment is concerned.
The deduction of bailout loans taken by the 35 states in Nigeria commence only this January and February, 2020 according to document seen and statement issued by the ministry of finance.
In his statement to press some months ago, sighted by this newspaper, Mr. Fintiri, contrary to what he told the public, did not indicate anywhere that the repayment of the bailout loans will is yet to commence then, rather he claimed that his administration cough out about one billion naira every month as loan for the bailout taken by his predecessor.
CONCLUSION: Mr. Fintiri's statement to the press some few months ago that the state government cough out about one billion monthly before January, 2020 to pay bailout collect by his predecessor does not support his claim, as the deduction only started last month January, 2020.
Documents reviewed by this newspaper as well as interviews with those who should know also indicate that the amount the Federal government is deducting as loan is not up to the one billion naira as claim by the governor.
They also showed that the deduction of bailout from states account by the Federal government only commenced last January and February, 2020.