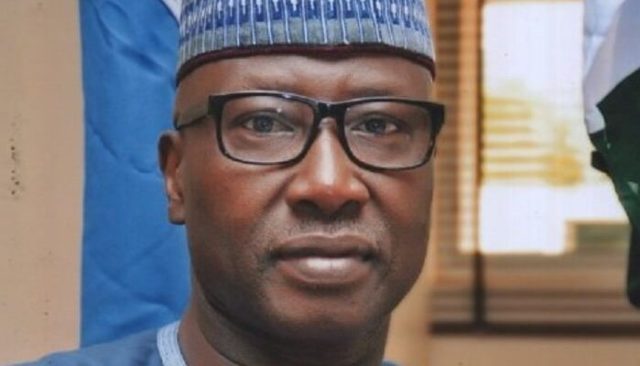 A political support group loyal to the Secretary to the Government of the Federation (SGF) Boss Mustapha has caution Adamawa All Progressives Congress (APC) bigwigs against wasting their time in their desperate efforts to dent the image of the SGF.
The leader of the group and former APC national vice chairman North-east, Umar Duhu, stated this Tuesday at a press conference in yola.
He said: "APC as it is today is a conglomeration of ideas and interest groups, it is therefore dangerous for someone to think that some people are not entitle to its power.
"The people that are accusing Boss Mustapha of plan to form a joint ticket in 2023  with Tinubu  should know they are only jumping the gun for now and wasting their time given that Mustapha is too busy with stabilizing national affairs to even notice their distraction.
"Mustapha intimidating credentials are there for all to see. He is qualified to seek for the highest office in the land. 30 years ago the kingibe group within the SDP presented him initially to Abiola for consideration as presidential running mate. It is therefore ridiculous for some spend force politician to think they can cow such a formidable democratic icon into silence. let them not mistake his simplicity for cowardice "He said.