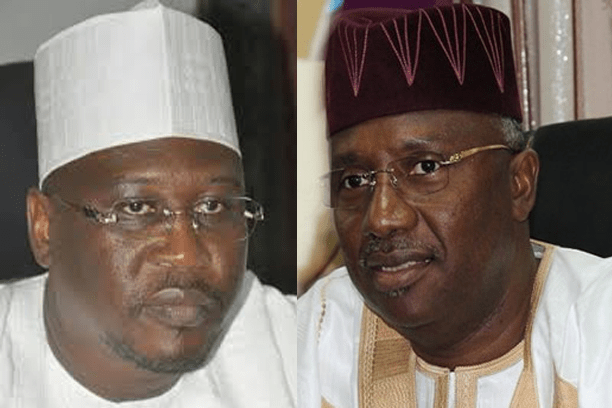 The claim by Adamawa Gov.-elect. Hon. Umar Ahmad Fintiri that Bindow allocated land to traders to build on the wall of Jimeta modern market is false, an investigation by THE FINDER has shown.
Also untrue, our findings show, is Mr. Fintiri's claim that Bindow is involved in illegal allocation of lands that could expose Jimeta market to security threat, In Fintiri controversial statement where he was quoted to have told traders from jimeta market that.

"Those who are entrusted with the custody of public property, betrayed the people's confidence due to selfish interest and that the dignity of our female children that is ought to be safeguard in schools as was designed is however threaten by act of heartlessness. We shall revoked any allocation and pull-down any personal building within school premises" Fintiri was quoted to have told the traders during a courtesy visit to the gov elect.
Investigation by this news medium shows that Fintiri lied as the allocation of the wall building Fintiri claims today that could pose security threat to Jimeta market actually started under his watch as acting governor before he was removed by the court from office and Bala Ngillari came on board and gave out the allocation to traders.
But THE FINDER can report authoritatively today that Mr. Fintiri was economical with the truth as far as this particular Jimeta modern market land allocation is concerned.
The allocation was neither granted by Bindow nor was it ever approved by Bindow as claim by Adamawa Gov.-elect.