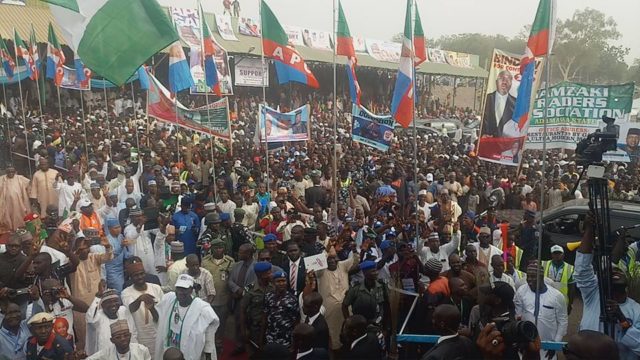 Members of the All Progressive Congress (APC) in Adamawa State under the aegis of 'Concerned APC youth' have given the state Governor Umaru Fintiri one week ultimatum to disclose the total amount of money he pays the state and local government workers as monthly salaries.
Spokesperson of the group Malam Mohammed Bappa gave the charge on Wednesday while addressing journalists in Yola.
He said the call became necessary as the new governor had allegedly during campaign alleged that the previous government was not sincere about the real monthly salary of the state.

"We did not forget how the present governor used to allege during his campaigns that the past APC government put ghost workers on the state payroll and stole a whooping billion of naira monthly. Therefore, we call on him to tell the world the exact amount of money being paid to state and local government's workers as monthly salaries.
"The new government has started paying salaries now. So we need to know how much the salary is so that people can know if the accusations that salaries were inflated by the past government are true or false." He challenged.
Mohammed admonish the governor to be truthful about the salary payment of every month as he cannot claim to be paying same salary as his predecessor that have political appointee 'despite the fact that he does not have political appointees that he is yet to pay'.
He threatened that if Governor Fintiri does not make the actual monthly salaries of the state known from now to next week, the group would will make monthly salaries of Adamawa workers public for the residents to see if Bindow inflates the monthly salary bill under his administration.
"We the APC youth in the state will not condone the levelling of false allegations against our party leaders by the PDP and Governor Fintiri" He said.