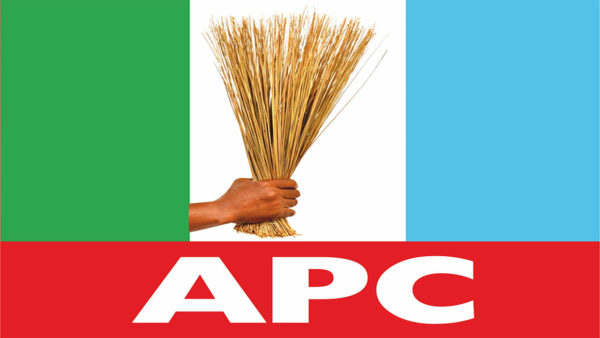 The All progressive congress in Adamawa state has challenged Adamawa state house of assembly to prove to the people that they are not rubber stamp by commencing impeachment proceedings against Gov. Fintiri for severally breaching the constitution by requesting for 9.9 billion naira loan without due process.
 The organising secretary of the party in Adamawa, Ahmed Lawal told this news medium that the current members of state house of assembly has fail in their duty to check the excess of the executive.  

"This is as a result of the governor's request to access 9.9 billion naira loan without passing through state executive council which the governor failed to constitute five months into his administration.
"Fintiri had requested for 9.9 billion naira loan without any budgetary provision for it and no state exco to deliberate on the loan as required by the constitution.
He subsequently sent a letter to the assembly on Monday, seeking their approval of the 9.9billion naira loan — a move that angered that the opposition in Adamawa.
Lawal described the governor's action as an impeachable offence and called on the Assembly to commence impeachment proceedings against the governor to prove that they are aware of what took them to the house.
Lawal said the assembly should invoke section 181(1) of the 1999 constitution which bothers on the impeachment of the governor.
"The objective of the expenditure is shoddy, the procedure is wrong," he said.
"There are serious consequences for violation of our constitution. I want this assembly to resolve that what the governor did is procedurally wrong and a violation of our constitution, it must be condemned and of course, the consequences of section 181(1) of our constitution should be invoked."
"Fintiri fail to understand that government is a continuous process, he cannot by his action and utterances fail to recognise there was a governor before he assumed office.
"as for the issue of restructuring the so called loan, it means he is not ready to pay the 6 billion naira loan taken by his predecessor to pay salary, instead shifted the loan forward so that he cannot repay it.
"The people should understand the difference between those that want to move the state forward and the those that want to enrich themselves at all cost" Lawal Opined