The claim by the governor of Adamawa state that some permanent secretary were appointed at level 15 or 16 by Senator Bindow administration is false, an investigation by THE FINDER has shown.
Also untrue, our findings show, is Mr. Fintiri's claim that permanent secretaries appointments under Bindow did not follow due process.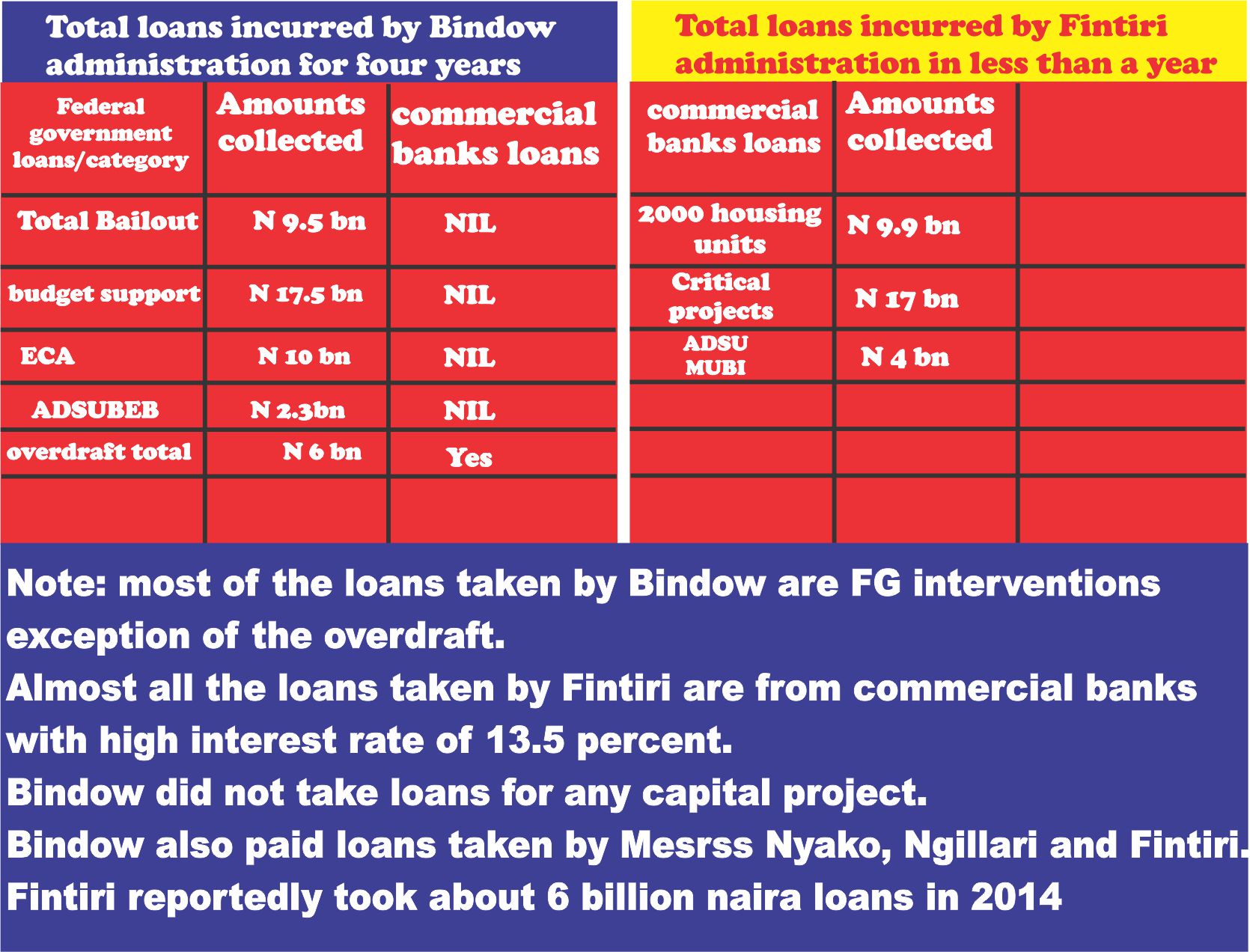 In his controversial statement to the press, Fintiri claimed that permanent secretaries that was appointed prior to their attainment of level 17 in the civil service will be demoted.
But THE FINDER can report authoritatively today that Mr. Fintiri was economical with the truth as far as this particular claim is concerned.
Our findings showed that all permanent secretaries appointed by Senator Bindow administration were deputy permanent secretary for about two years or more before their appointments as permanent secretary, there is no way any of the permanent secretary can be appointed when there were on level 15 or 16 as claim by the governor.
CONCLUSION: Mr. Fintiri's statement to press does not support his claim that there were permanent secretaries appointed on level 15 or 16 by Bindow's administration.
Documents reviewed by this newspaper as well as interviews with those who should know also indicate that Bindow appoints deputy permanent secretary to permanent secretary as all the current permanent secretaries were deputy perm. Sec. for about two years and more.